Latest update - monday 18th March 2019
Ladies Prizegiving
Our ladies recently held their 2018 prizegiving evening, congratulations to all of the winners.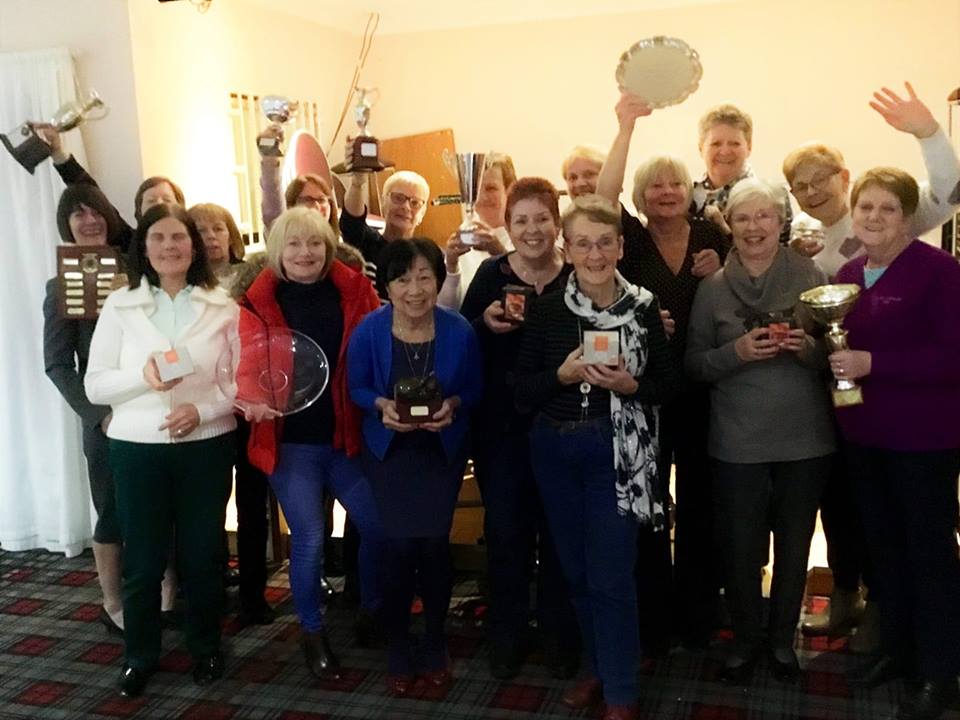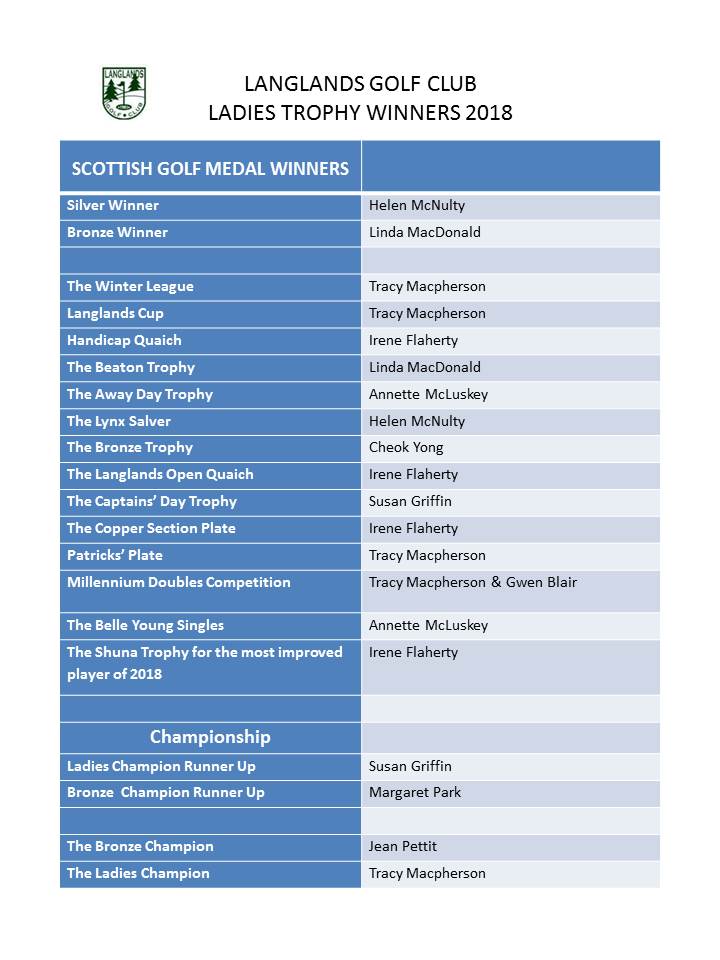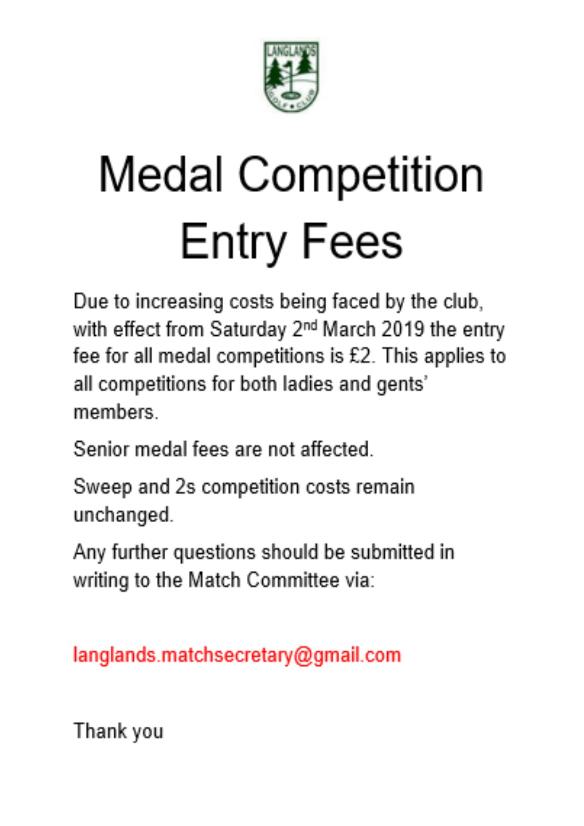 Ladies annual meeting
Our captain Martin Dow and Vice-Captain Dougie Borland were invited to meet with our ladies as they held their annual pre-season get together this evening. A productive conversation took place as they discussed plans for the club over the coming season.
Martin is pictured here with the ladies captain for 2019 Annette McCluskey.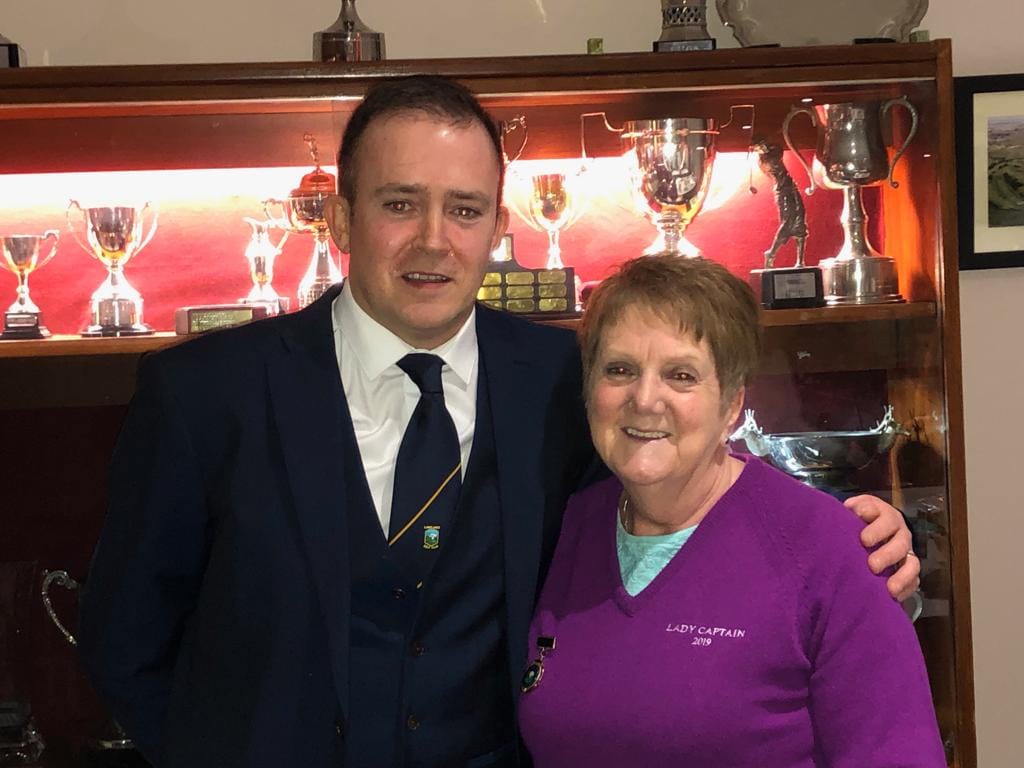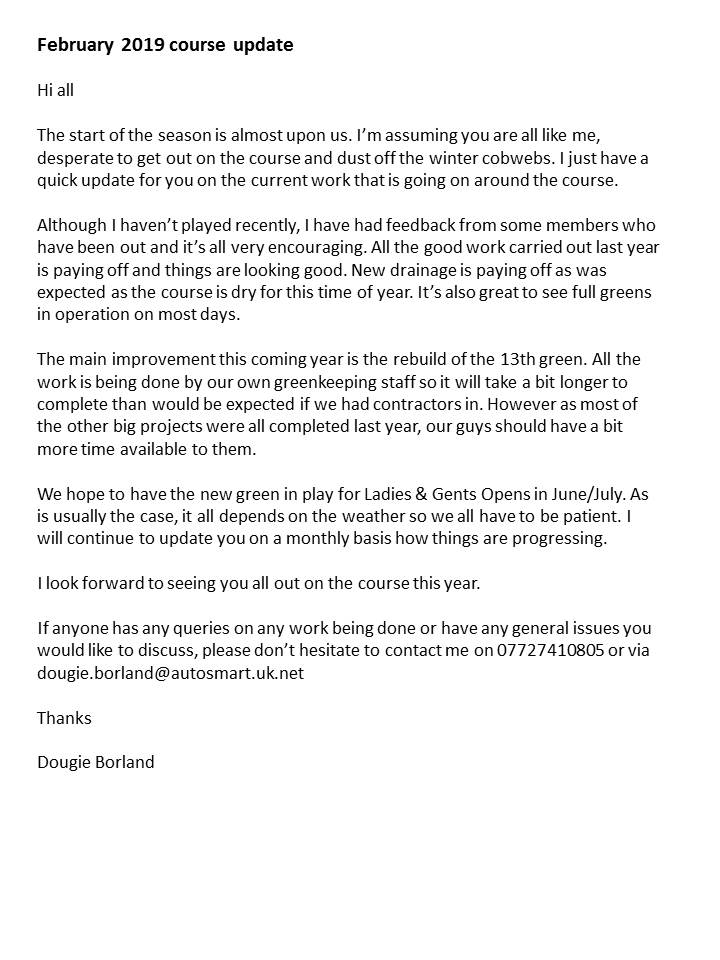 Captains Race Night
Martin Dow is hosting a Captains Race Night on Saturday 11th May 2019. Tickets are £6 each, and we hope to see a full house of members and guests on what will be a great night. Ticket price includes a Bingo card and free entry to the golf card draw, which has a top prize of £250!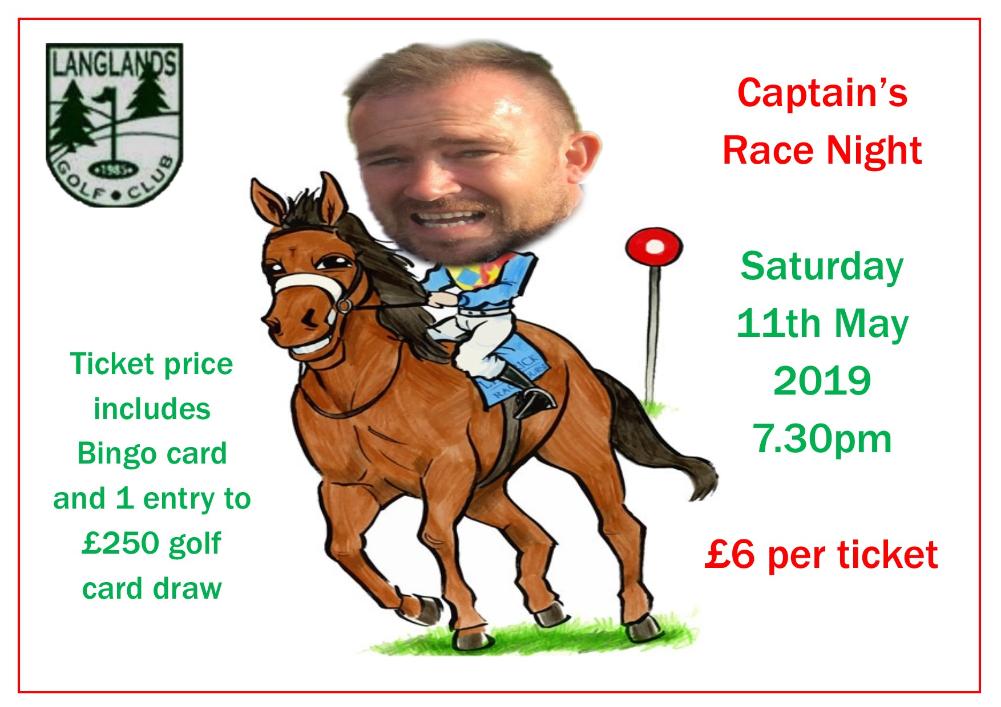 Daily Mail Foursomes & Lanarkshire Knockout Cup
Langlands has once again entered the Lanarkshire Knockout Cup & Daily Mail Foursomes, and we are looking for players to represent us in these competitions. Please add your name to the notices that will be posted in the clubhouse if you would like to take part.
Full details of the draws are still to be confirmed.
AGM
Thanks to all members who attended last nights AGM.
The meeting also marked the occasion of John Beaton standing down as Club Secretary and Treasurer. John has fulfilled many roles within the Club over the years, including Match Secretary and Captain.
As a token of our appreciation for his many years of service to the Club , outgoing Captain Tommy McDermott presented John with an engraved decanter.
Its hard to overstate the importance of John's role in guiding the Club through many difficult financial periods in its recent history. His hard work and dedication have ensured we have a club that we can all enjoy today.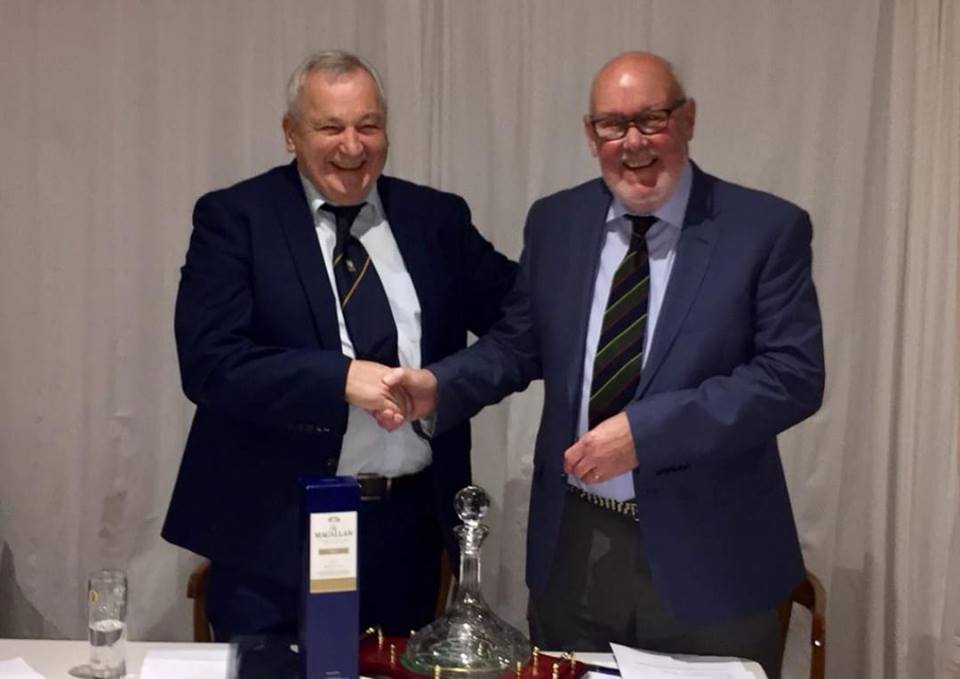 Fixture lists
The2019 fixture lists for both ladies and gents competitions have now been completed, and can be viewed by clicking here.
Committee Meeting
The next Committee Meeting takes place on Monday 1st April 2019 at 7.00pm.
Clubhouse Opening Hours
Please note the revised winter clubhouse opening hours:
Saturdays & Sundays - 7am - dusk
Closed - Monday - Friday
Clubhouse access will be available via designated keyholders on any day that we are closed, please contact Tommy McDermott with any enquiries.