Latest update - Saturday 21st July 2018
Our Summer 2018 newsletter is now available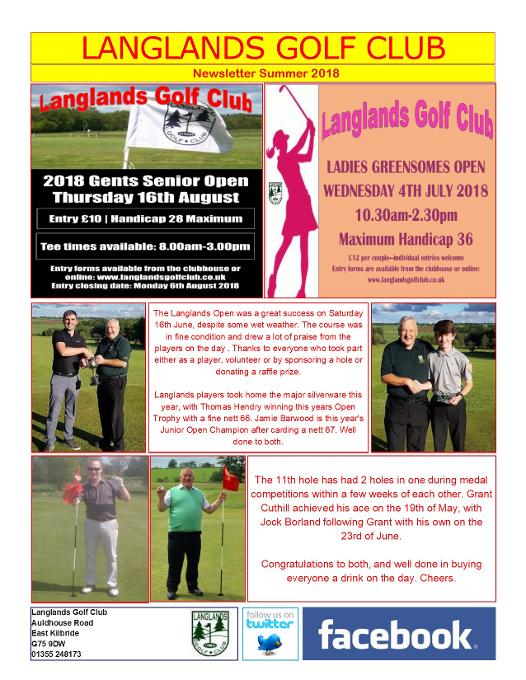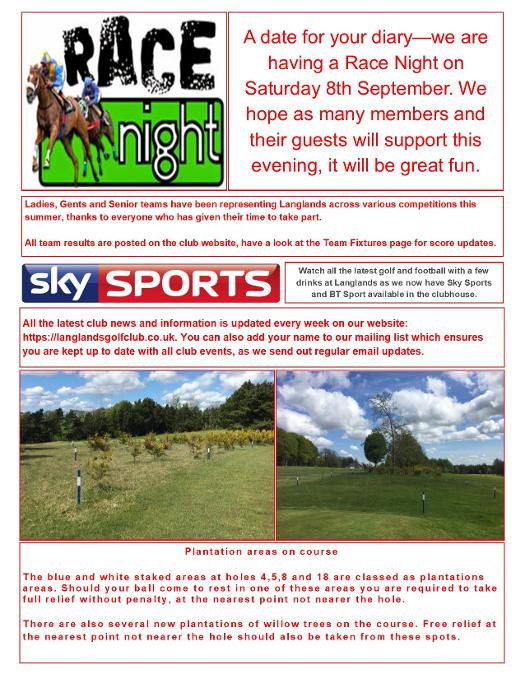 June 2018 course update
An update on the course for June 2018 from convener Dougie Borland.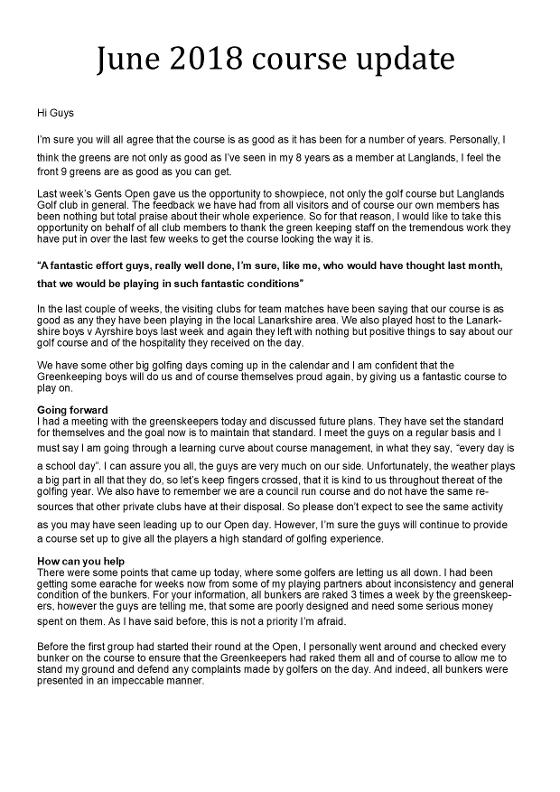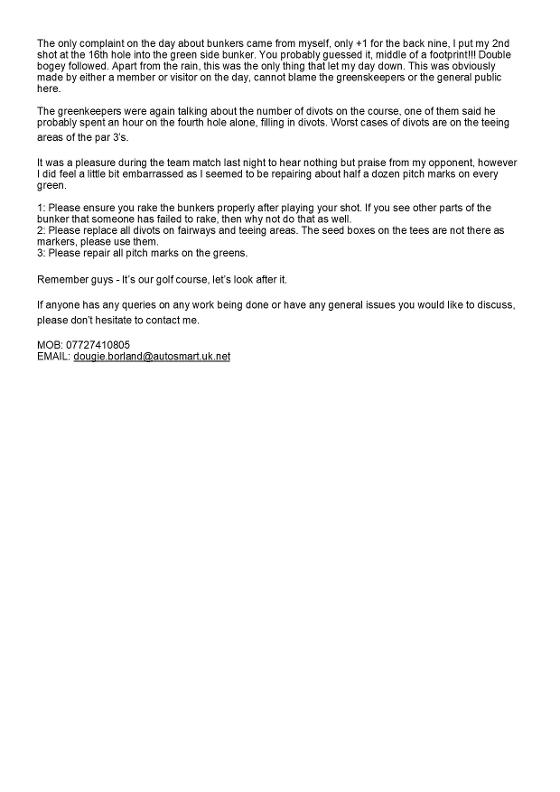 Plantation areas on course
The blue and white staked areas at holes 4,5,8 and 18 are classed as plantations areas. Should your ball come to rest in one of these areas you are required to take full relief without penalty, at the nearest point not nearer the hole.
There are also several new plantations of willow trees on the course. Free relief at the nearest point not nearer the hole should also be taken from these spots.
Historic Langlands
Thanks to Steven Wright for alerting us to the recently published article on the BBC website:
The article details newly-digitised photographs of rural Scotland in the 1970's and early 80's which have been released by Historic Environment Scotland.
The images were initially gathered by The Scottish Countryside Commission and during a survey of C-listed buildings. The full collection is available to view at Canmore.org.uk.
Included are some pictures of the old Langlands clubhouse in the days when it was a farmhouse. If anyone has other old pictures of Langlands we will display them here if you send them to us via the club email address: langlandsgolfclub@gmail.com.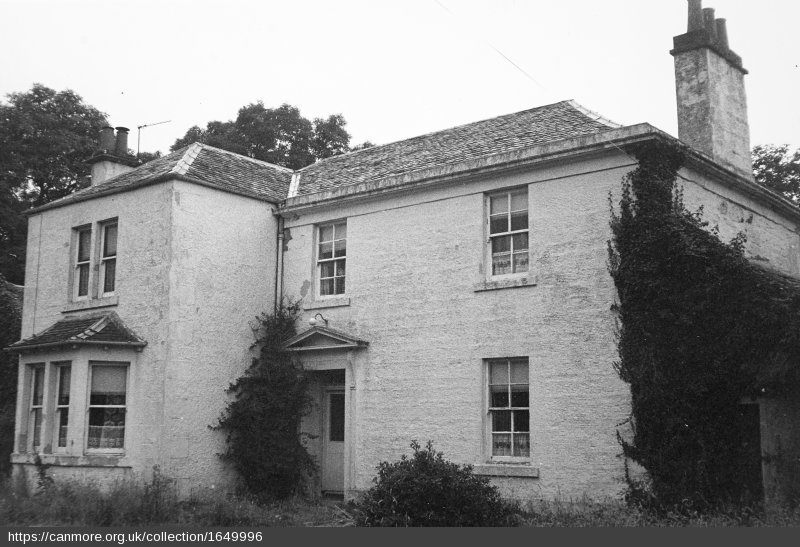 Committee Meeting
The next committee takes places in the Clubhouse on Thursday 20th September. 7.00pm start.