Latest update - Thursday 5th September 2019
Clubhouse Opening Hours
Please note that with effect from 10th September 2019 the clubhouse will no longer be open on Mondays and Thursdays until further notice.
Captain's Day Medal
The Captain's Day medal has been rescheduled to take place on Saturday 14th September, following cancellation of the competition on Saturday due to the course closure.
Gents Senior Open
The Gents Senior Open will now take place on Sunday 22nd September. All allocated tee times will remain in place from the original date.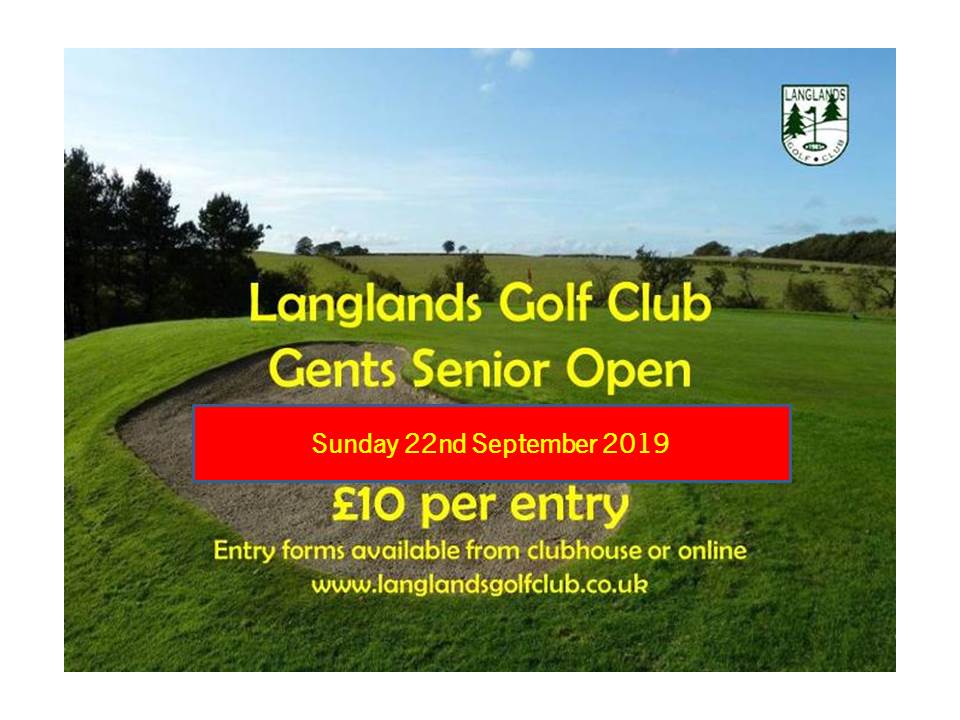 Gents Club and Handicap Championships
Congratulations to Scott Bordon on defending his Club Championship title on Saturday 10th August, after defeating Andy Orr in the Final.
Gerry O'Reilly also defended his Handicap Championship title after his victory over Chris Buchanan. Well done to both winners.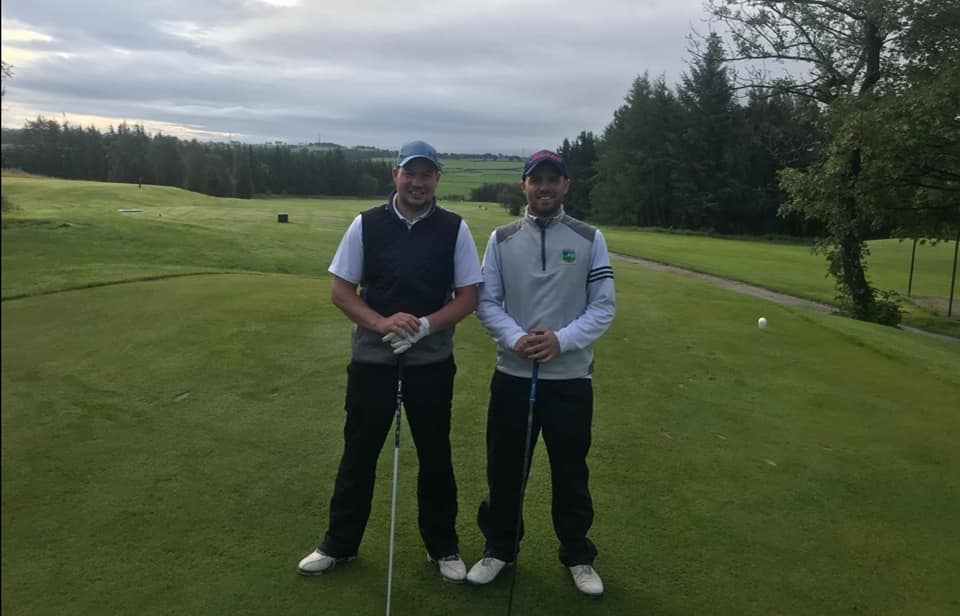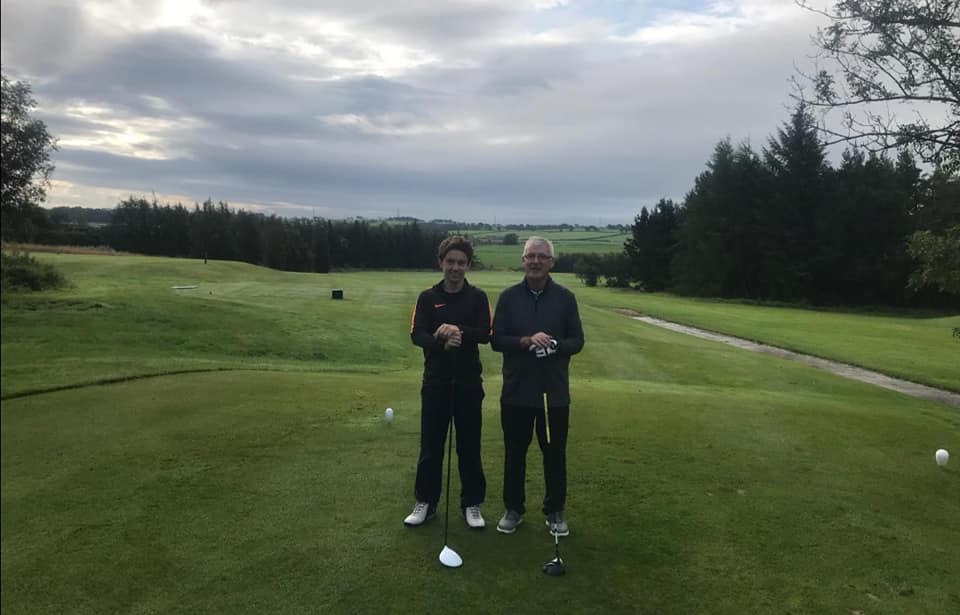 Ladies Championships
Tracy Macpherson won the Ladies Championship on Saturday 3rd August by 4 strokes from Susan Griffin. Cindy MacKinnon won the Bronze Championship and Jean Pettit was the runner-up. Well done to everyone who took part.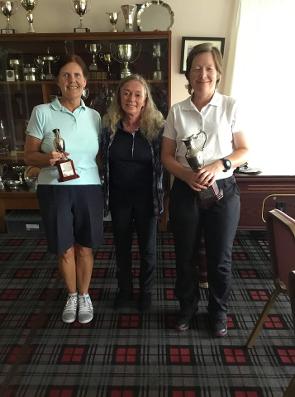 Langlands Shield
Congratulations to Kris McPhillips, winner of the Langlands Shield on Saturday 3rd August with fine rounds of 74 and 75. Well done Kris.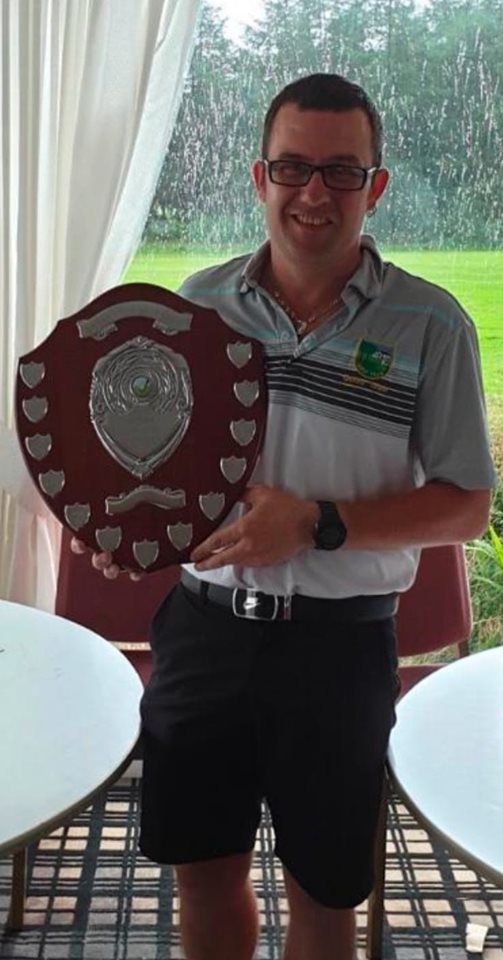 Committee Meeting
Please note the date of the next Committee Meeting is Monday 16th September at 7.00pm.
Kenny Rogers/Neil Diamond Tribute night
Tickets available now from the clubhouse, priced £10. Will be a great night, hope to see you there.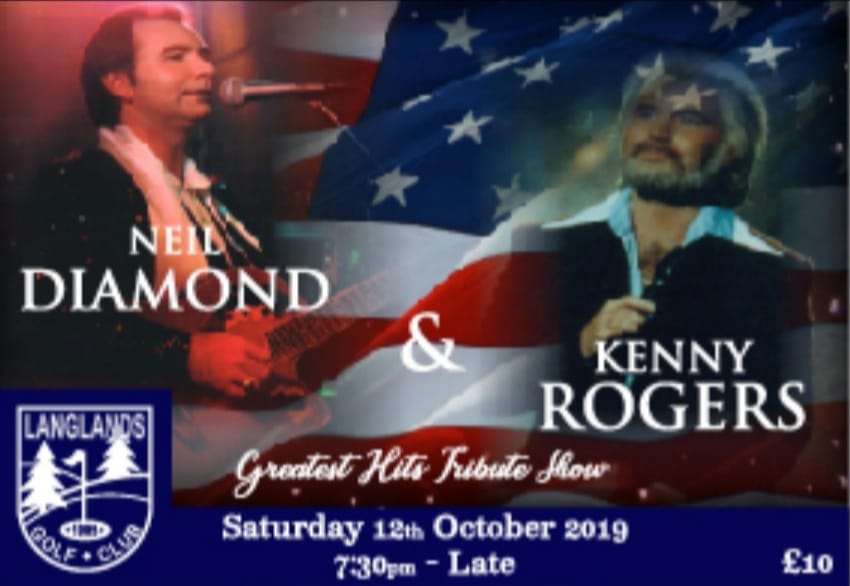 Women in Golf Charter
Langlands recently signed up to the R&As Women in Golf Charter, designed to promote the participation of women in the sport at every level, and to embed a culture of equality throughout golf. Our female membership is almost double the national average so it is vital that we build on this fantastic number to attract more women to our club.
Captain Martin Dow and Ladies Captain Annette McLuskey both signed the charter on behalf of the club which is now on display on the club's main noticeboard as well as within the ladies locker room.
Langlands GC members Facebook group
We've created a members-only Facebook group that all members are invited to join. The club will use this as a means of communicating information quickly to the membership, however can also be used by members for arranging ties, tee-times etc. We hope that all Facebook-using members will join the group. Thanks to Garry Hackett for the suggestion.
Food and drink in the clubhouse
A friendly reminder to all members from the Committee of Management - only food and drink purchased from the bar may be consumed in the clubhouse. Thanks for your cooperation.