Latest update - Saturday 18th November 2017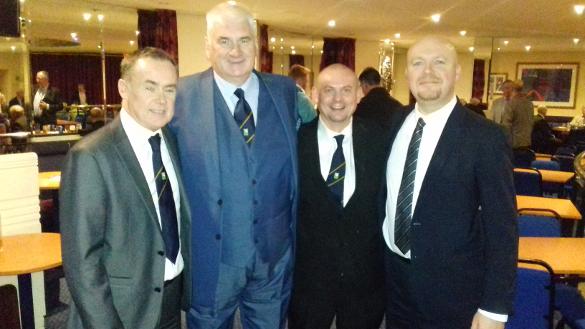 Lanarkshire Golf Celebration of Awards 2017
Representatives from the club, led by Captain Alan McTurk, attended the annual Celebration of Awards night at Colville Park GC on Friday 17th November. It was a fine evening, with guest speaker Gordon Smith entertaining the crowd. Langlands was one of 16 clubs from the Lanarkshire Golf region represented at the event. Well done to all those collecting awards.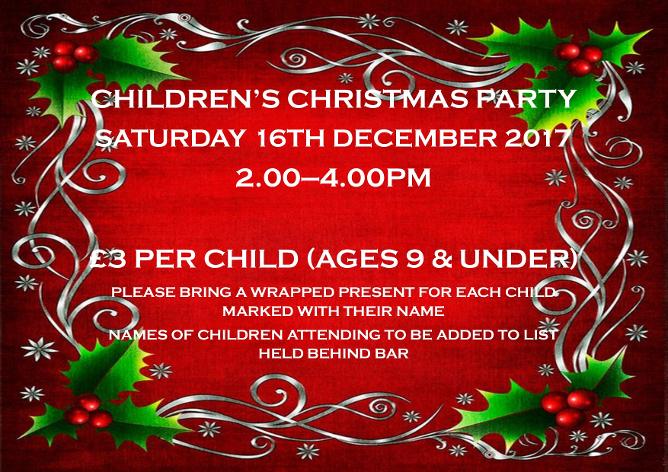 Gents Prizegiving
Thanks to those who came along to the Gents Prizegiving on Saturday 11th November. Congratulations to all of our winners, and thanks again to Martin Dow and John Kelly for their hard work throughout the year in ensuring our Gents and Senior Gents competitions run smoothly. A photo gallery of our winners is available to view via the link on the main menu.
Burns Supper
Our Annual Burns Supper takes places on Friday 26th January 2018, with a 7.00pm for 7.30pm start.
It promises to be a great night as always, with a range of speakers and music once again being provided by the Auldhouse Band. Tickets are £15 per person, please speak to the bar staff to note your interest and pay for your tickets.
Charity Tri-Am
Thank you to everyone who contributed to our Charity Tri-Am on Saturday 28th October, either by playing in the event or making a donation toward the day. All proceeds go to the family of Craig Galt, who tragically passed away a few weeks ago.
Congratulations to our winning team of Tommy McDermot, Brian Mackinnon and Cindy Mackinnon who came in with a fine score of 57 in very testing & windy conditions. Craig's dad Irvine presented the winners with their prizes and said a few words of thanks on behalf of the whole Galt family.
The final results will be posted online via HowDidIDo during the course of the next week.
Hole In One Alert
Congratulations to Neil MacDonald, who aced the 13th on Saturday 28th October. Neil achieved his second hole in one at this hole using a 5 hybrid club. A drink will be available to those in attendance at the Gents Prizegiving on Saturday 11th November.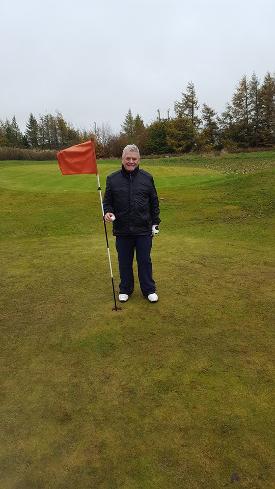 Committee Meeting
The next Committee meeting is scheduled for Thursday 7th December at 7.00pm.
Hogmanay Party
Langlands are having a Hogmanay Party this year, and it promises to be another great night. Our guest performer is vocalist Sarah Bright. Tickets are on sale now priced £15, see Robert Alexander to reserve yours now.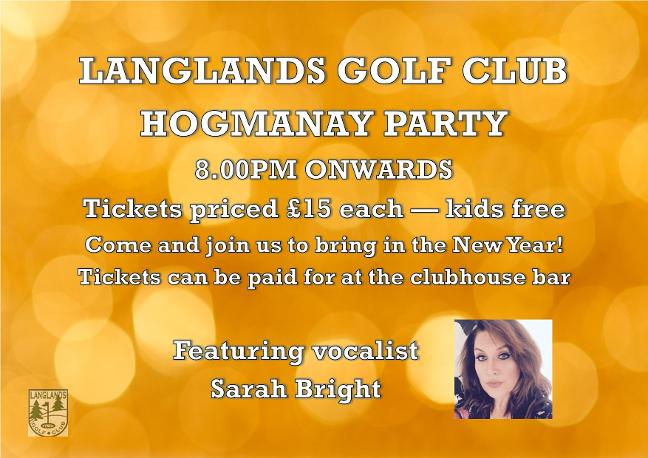 AGM
The club AGM takes place in the clubhouse on Thursday 25th January 2018 at 7.30pm. Notices of motion should be submitted to the Club Secretary no later than Thursday 30th November 2017.
A nomination sheet is located at the bar for any member wishing to be considered for election to the Committee of Management.
New Local Rule - paths
All pathways on the golf course are now classified as immovable obstructions. Any ball coming to rest on a pathway can be lifted and dropped without penalty at the nearest point of complete relief, under rule 24-2.