Latest update - Monday 17th September 2018
Committee Meeting
Please note that this week's committee has been rescheduled to Monday 24th September at 7.00pm.
Clubhouse Opening Hours
Please note the revised clubhouse opening hours with effect from 24th September:
Wednesdays & Fridays - 11.00am - 6pm
Saturdays & Sundays - 7am - dusk
Closed - Mondays, Tuesdays & Thursdays
Clubhouse access will be available via designated keyholders on any day that we are closed, please contact Tommy McDermott with any enquiries.
Wagner Trophy
Stan Rodgers is this year's Wagner Trophy winner, following the final rounds played on Saturday 8th September. Stan delivered rounds of nett 68 and 73. Very well played, and thanks to everyone who took part on the day.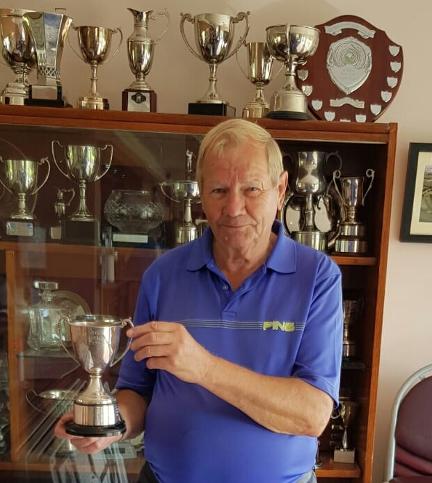 Club and Handicap Championship Finals
Saturday 18th August saw the finals of both the Club and Handicap Championships played, and the course held up well in difficult weather conditions.
Scott Bordon successfully defended his Club Championship title with a hard-fought 4&3 victory over past champion Stevie Smith.
Gerry O'Reilly finished off a great week by defeating Robert Alexander 6&5 in the final of the Handicap Championship. On Thursday 16th August Gerry also won the Gents Senior Open with a nett 67.
Thanks to all of the competitors that took part in both events over the course of the week, and as always thanks to the Match Committee for their tireless work in organising and running our competitions.
Langlands Shield
Congratulations to Scott Bordon, who successfully defended his Langlands Shield title on Saturday 11th August with fine rounds of 66-74 for a level par 140 total. Very well played Scott, and well done to everyone who took part.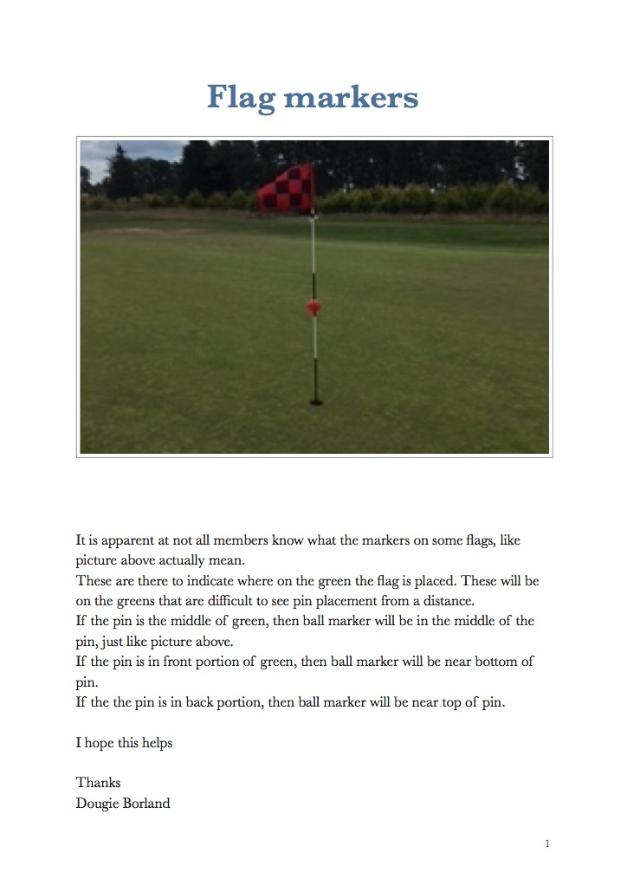 Plantation areas on course
The blue and white staked areas at holes 4,5,8 and 18 are classed as plantations areas. Should your ball come to rest in one of these areas you are required to take full relief without penalty, at the nearest point not nearer the hole.
There are also several new plantations of willow trees on the course. Free relief at the nearest point not nearer the hole should also be taken from these spots.
Historic Langlands
Thanks to Steven Wright for alerting us to the recently published article on the BBC website:
The article details newly-digitised photographs of rural Scotland in the 1970's and early 80's which have been released by Historic Environment Scotland.
The images were initially gathered by The Scottish Countryside Commission and during a survey of C-listed buildings. The full collection is available to view at Canmore.org.uk.
Included are some pictures of the old Langlands clubhouse in the days when it was a farmhouse. If anyone has other old pictures of Langlands we will display them here if you send them to us via the club email address: langlandsgolfclub@gmail.com.