Latest update - tuesday 16th July 2019
Kenny Rogers/Neil Diamond Tribute night
Tickets available now from the clubhouse, priced £10. Will be a great night, hope to see you there.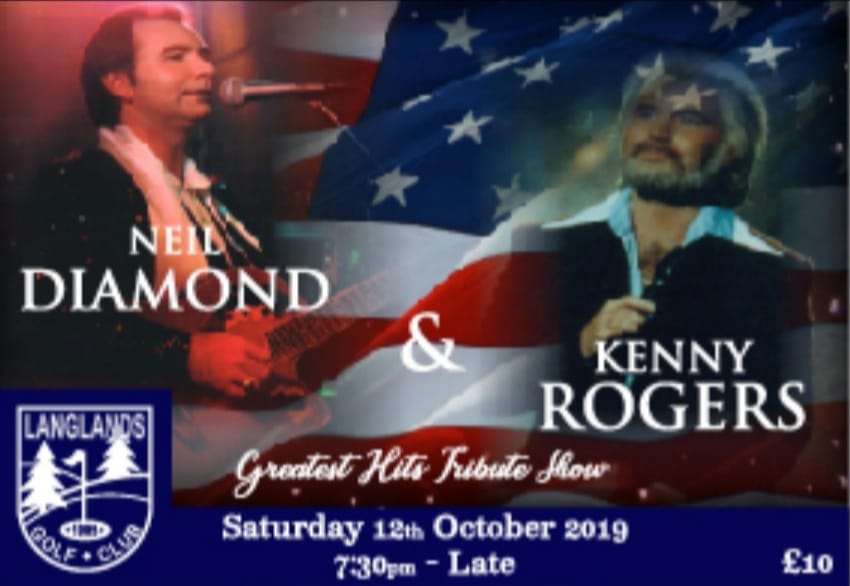 Club and Handicap Championship Qualifiers
The clubhouse noticeboard has been updated with the qualifiers for this years Club and Handicap Championships. Please take a moment to review this and update the board with your availability to play in the competition you have qualified for. Thanks.
2019 Langlands Gents Open
Congratulations to Martin McCallum from Greenhills GC, winner of the Langlands Open on Saturday 6th July. On a day of low scoring, Martin took the trophy with a fine nett 64 after a count back.
Thank you to everyone who took part on the day, including all volunteers, sponsors and raffle prize donors. We couldn't have made the day possible without your support.
Ladies Greensome Open
Congratulations to Lesley McTaggart and Morag Kokott from East Kilbride GC, winners of this year's Ladies Greensome Open with a score of 71.
Margaret Stewart from Langlands along with partner June Clark were a close second with 71.2.
Everyone had a fantastic day, with some wonderful weather and the course in excellent condition. Thanks to everyone who took part.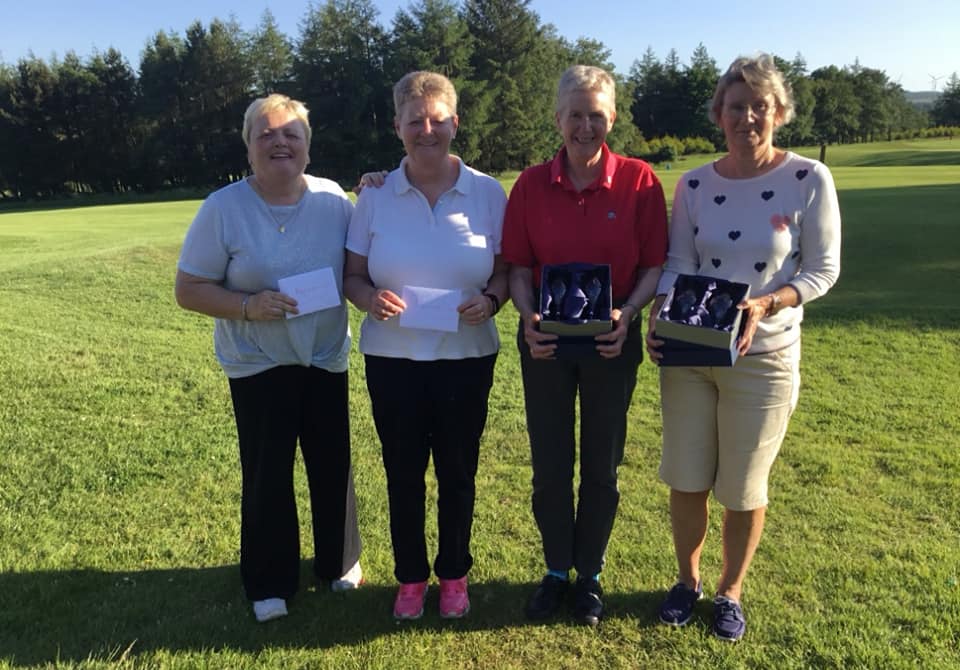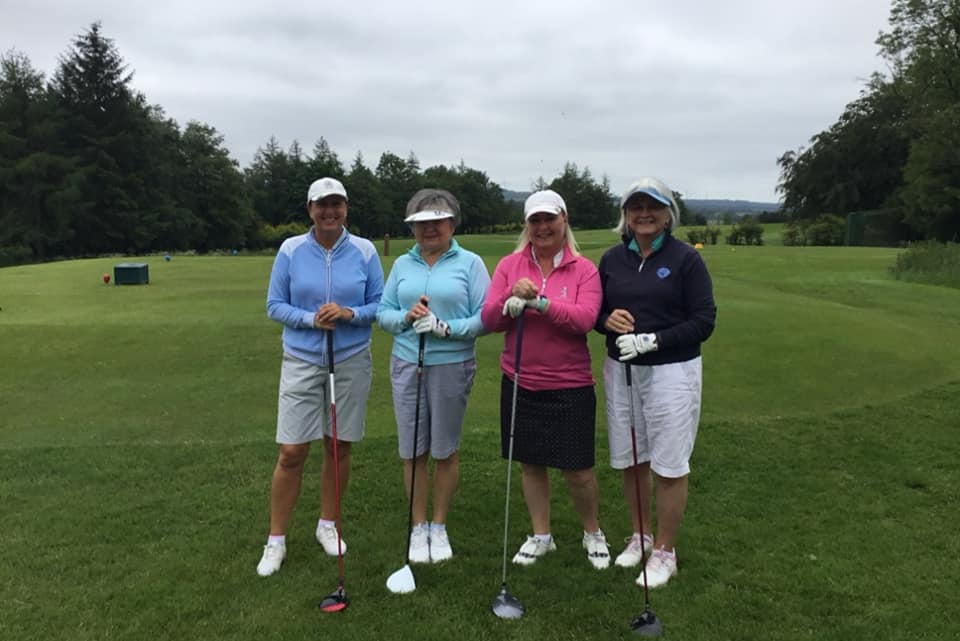 Millennium Trophy
Our mixed pairs greensome competition was a big success on Saturday 15th June; everyone had a great time and the weather was kind.
Congratulations to Margaret Stewart and Gordon Galloway, winners of the Millennium Trophy with a nett score of 70.6. Well played!
Thanks to everyone who took part.
Women in Golf Charter
Langlands recently signed up to the R&As Women in Golf Charter, designed to promote the participation of women in the sport at every level, and to embed a culture of equality throughout golf. Our female membership is almost double the national average so it is vital that we build on this fantastic number to attract more women to our club.
Captain Martin Dow and Ladies Captain Annette McLuskey both signed the charter on behalf of the club which is now on display on the club's main noticeboard as well as within the ladies locker room.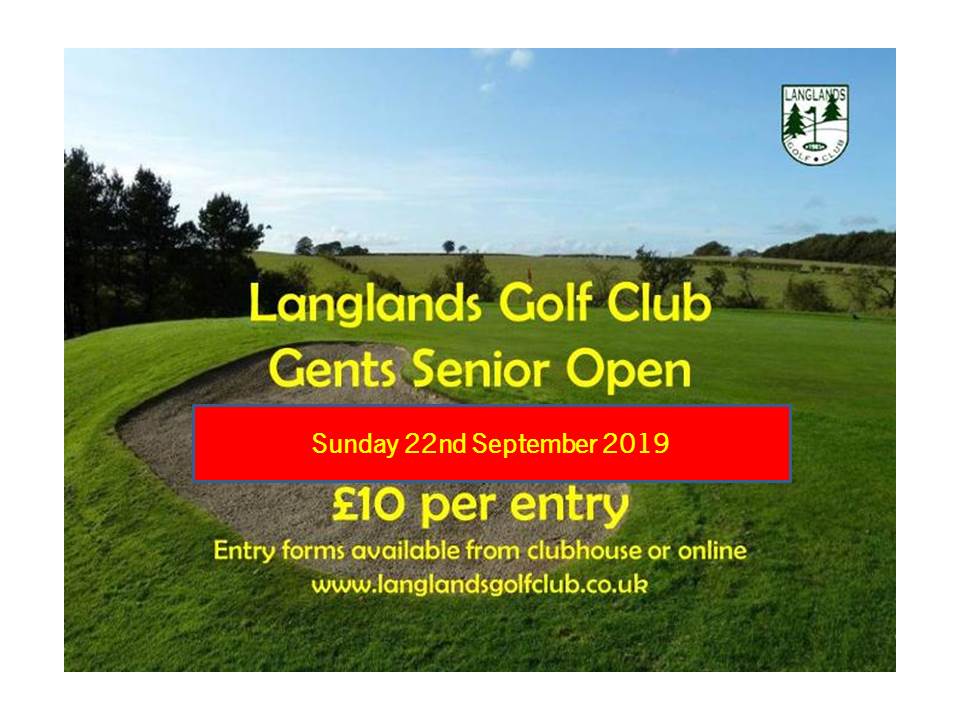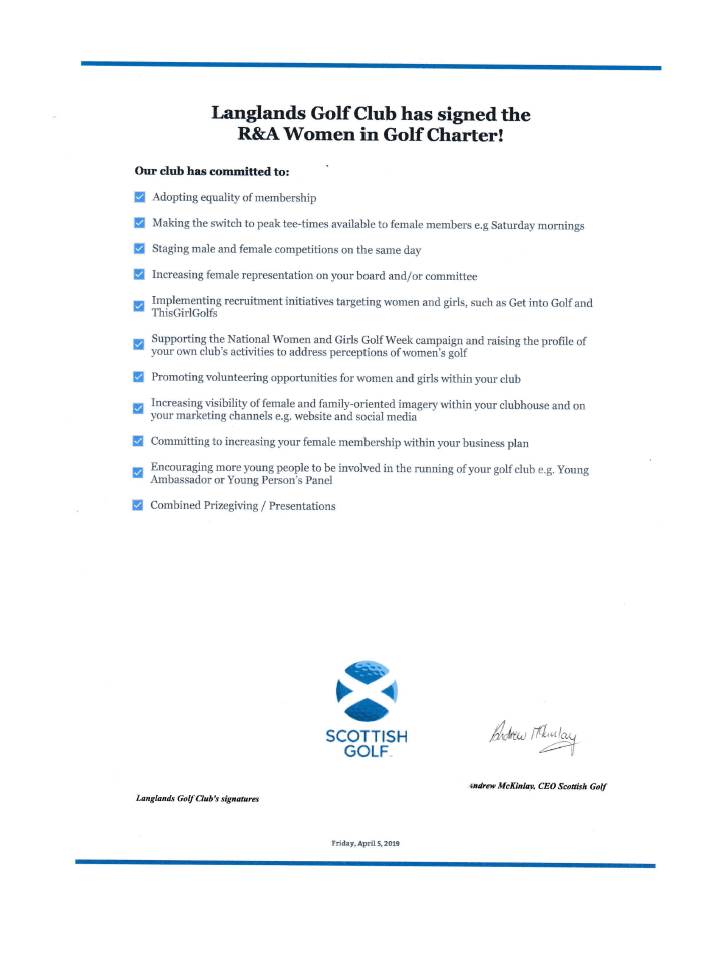 Langlands GC members Facebook group
We've created a members-only Facebook group that all members are invited to join. The club will use this as a means of communicating information quickly to the membership, however can also be used by members for arranging ties, tee-times etc. We hope that all Facebook-using members will join the group. Thanks to Garry Hackett for the suggestion.
Food and drink in the clubhouse
A friendly reminder to all members from the Committee of Management - only food and drink purchased from the bar may be consumed in the clubhouse. Thanks for your cooperation.
Tuesday Medals
Tuesday 9th April sees the first Tuesday medal, that we have introduced to give members additional opportunities to play competitive golf and (hopefully) improve their handicaps. These will be be played on a BYOT basis, costs are £1 to enter and £1 2s. The success and continued playing of these additional medals will depend on the numbers who take part, so we hope as many members as possible will take part. The existing Wednesday sweep is unaffected by this new competition.
Committee Meeting
The next Committee Meeting takes place on Monday 5th August 2019 at 7.00pm.